aly loves fries!
media gallery / 2001 / aly loves fries!
mcdonalds is aly's favourite food - especially fries (or 'chippies'). here she is with a huge carl's jr fry box.
mcdonalds was the first place aly recognised from the car (how embarrasing!) she'd get all excited but be really quiet while we ordered.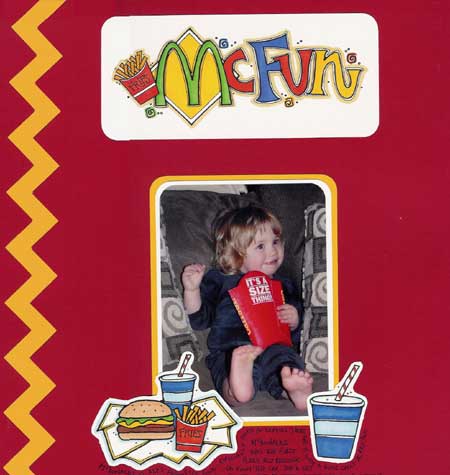 aly enjoying some BIG fries