School is all done for the summer. Toby has opted out of regular school next year. He's doing a combination of two different online schools (one here in Richmond which involves weekly meetings after school hours) and the one he's already been using which is based in the Prince George school district. Hopefully, it's not a year filled with me whining "do your schoolwork"! He's hoping to join Aly on her trip to Europe once she's finished her grade 12 year next year.
We headed to Victoria (the capital of British Columbia) to celebrate Canada's 150th birthday. The 5 of us went for a lovely sail (repositioning Dani and Toryn's boat from a marina in Oak Bay to one in Sidney). There was a little bit of a taxi issue at the other end with it being Canada Day, but we made it in the end.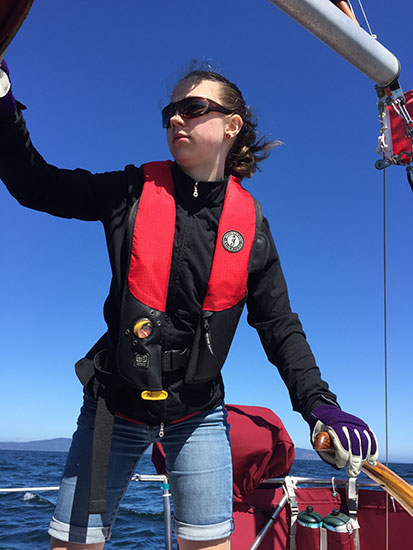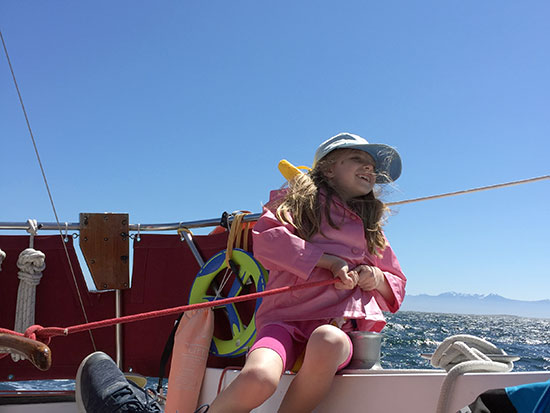 Skipper Zoe
We then spent 90 minutes trying to get into downtown Victoria for the celebrations, parked 30 minutes away, hiked in just in time for the tail-end of the concert and for the fireworks (which were great). It then took 2 hours to escape! I usually avoid the Canada Day crowds but I was all-in for the 150th anniversary (despite the fact 150 does seem laughably young for a country!)
Our summer road trip has been a little postponed due to Sascha's work but hopefully, we'll get there at some point. Despite that, summer appears to be quite busy – I seemed to have jammed lots of activities into the first 3 weeks of July. Zoe is doing 2 weeks of skating, 1 week of full-day camp at Kidtropolis (where Aly works) and a week of gymnastics lessons. I'm having some difficulty squeezing work in between her activities!
Mid-May we got ourselves a shiny new car – actually the same car that we already had (an Acura MDX) but we've been waiting for a 7-seater SUV hybrid with a decent hybrid engine so we were very happy that one finally arrived.