Sascha and I realized we hadn't been on an airplane together, just the two of us, since I was pregnant with Aly – almost 17 years! We decided a trip was long overdue so headed off to Split in Croatia, Berlin (where Sascha had a conference) and back home to Liverpool for a long weekend for me.
After flying into a storm and expecting a few days of rain we were very surprised to be greeted by a couple of beautiful sunny Mediterranean day in Split. We spent a good portion of our days poking around on sailboats (the purpose of this portion of the trip) and looking around the spectacular roman cities/ towns of Split, Trogir, Sibenik, and Skradin.
The roman palace in Split is the most intact in the world. It's amazing how much has survived. They have built other buildings into many of the existing roman structures throughout the ages making for a fascinating mix of architecture. There were breathtaking views around ever corner and under every arch.
Our hotel was part of one of the roman palaces. The old town is completely pedestrianized so we needed to call ahead for the hotel golf cart to come and pick us up from a parking lot and drive us precariously through the tiny alleys back to the hotel. The rooms were through an iron gate and up a flight of stone steps in a courtyard. The room had much of the old roman brick showing through and we looked out through wooden shutters onto a lovely little alley.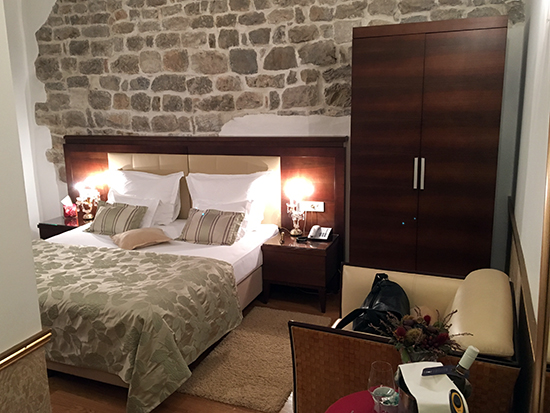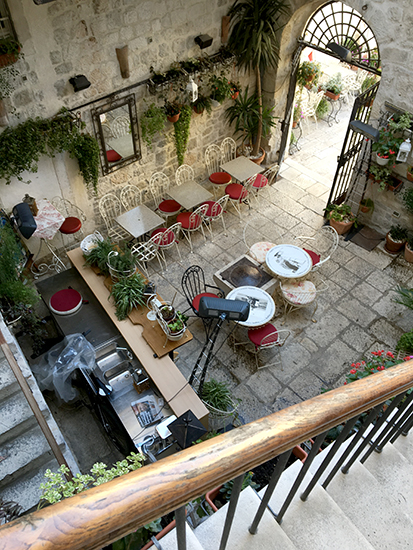 We definitely need to come back one day.
Next was Berlin. Sascha and I took a long and VERY chilly walk to Checkpoint Charlie and the museum there. Next day, Sascha headed off the work and I explored Potsdamer Platz before settling down to a morning of work in a lovely Starbucks there.
It was then time for me to head home to England for a long weekend. I had a lovely time.
Cole was just learning to walk and close to saying his first words so it was a great time to be there.
Kellie, Flynn and I went to an awesome trampoline park where we could recreate all of our childhood competitiveness hitting each other with batons on the gladiator beam (she's an easy target – hopefully she'll undertake some training before our rematch)! That evening, we did a lovely family meal at Las Iguanas with the gang.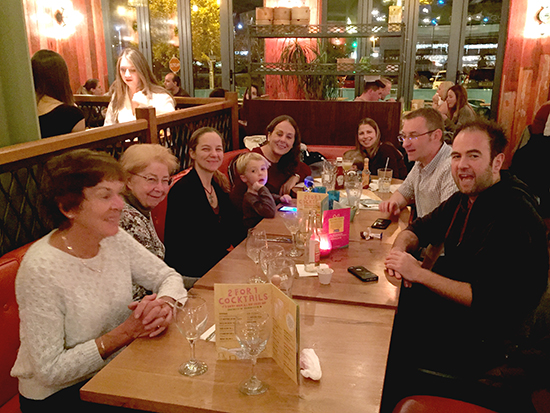 Saturday I headed to Wales with my mum and Sara to spend the day scrapbooking with the "moldy scrappers".
Sadly, it was time to leave on Sunday. Sascha and I were staying in Berlin for another couple of days and when I landed we headed straight to the Spy Museum (where we got to play in the lasers), the Brandenburg Gate and the Reichstag Building.
The next day I sat on a hop on hop off bus for a tour of the whole city while checking my email and doing some work along the way.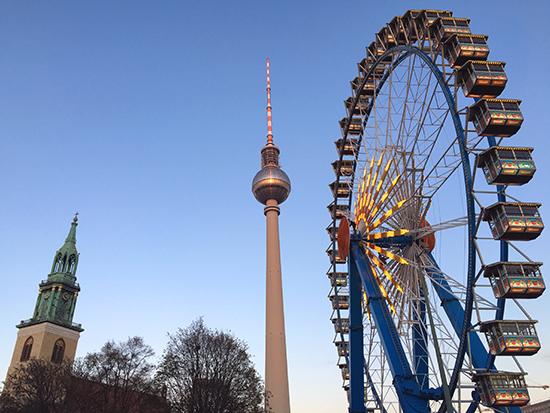 Much as I am definitely NOT a shopper, I had a lovely stop for a nice cup of tea in the beautiful KaDeWe department store which was very reminiscent of Harrods in the 1980s.
I had a mysterious but delicious meal in the Christmas Market (someone asked me "was ist das" and I really couldn't help them).
In the evening we had a meal with the rest of the Unbounce team (who were in Berlin for the conference) and managed to squeeze in a Gluhwein (mulled wine) and one last Currywurst.
Coming home was lovely. It was great to see the kids again and I vowed to leave it a full 24 hours before starting to nag them! We're eternally grateful to Dani for coming to hang out with them (and drive them to a million different activities) while we were gone.
On the other hand, coming home was hard. Not having to think about anyone but myself for a whole 12 days was incredibly relaxing. It had freed up so much space in my brain! The first week back was definitely a shock to the system. I think I might have forgotten how hard being a parent is for a little while there!