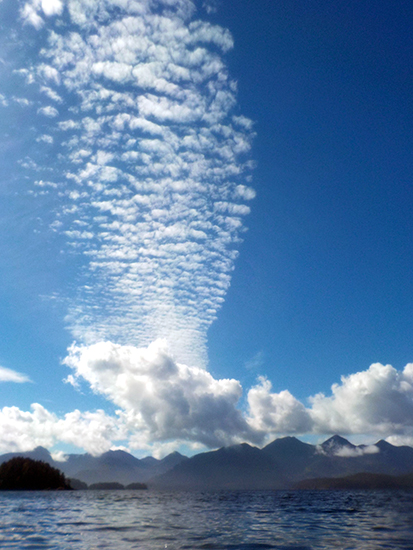 Here are some photos from Aly's Sea Kayaking trip. Other than not really knowing anyone for the first day and the tarp leaking on her sleeping bag on the second night (there were no tents), it sounds like she had a great time. I couldn't be more pleased that I was home and dry!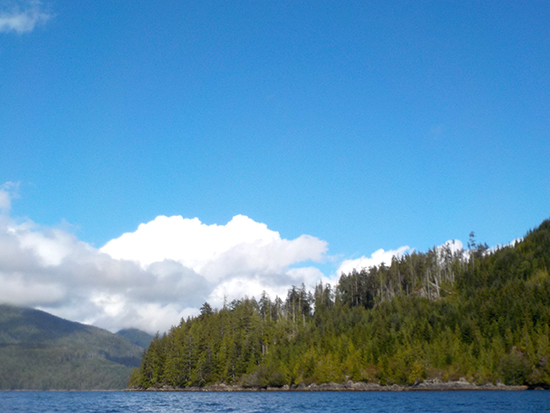 In other news, Merlin the escaping rabbit has returned!

There was a breakout from the rabbit exercise pen in the garden last spring. We found Houdini (the timid one) sitting, quite alarmed, next to the pen waiting for someone to put him back in his cage, but Merlin, the adventurer was long gone. After a few months there were a few sighting of a black rabbit, but we could never get close enough to see if there was a tattooed name in his ear. We spent some time trying to catch this rabbit who had become very fond of the vegetable patch in the front yard of the mansion across the street. Each time we failed, the rabbit laughed to himself and life went on as normal.
About 6 months, with some banana bribery, we managed to read the tattoo to confirm that it was, indeed, Merlin. So ensued many more hilarious attempts to catch him with the rabbit outwitting us every time.
This week Sascha had spotted him in our driveway and, although he still got away, he said he seemed much slower than normal (Sascha excuse was that he was in his suit and dress shoes!)
Later in the week, I was in the garden when I heard the neighbours discussing the rabbit and went over to find them hand feeding him carrots. I told them the long story and they managed to scoop him up and I brought him home to the amazement of the children! (the father and son were a little sad to see him go, but the mother seem quite relieved!)
We kept him apart from his long lost brother for a while (he looked incredibly afraid and was frozen to the spot). Eventually we introduced them to each other and for a while everything looks ok until the resident rabbit decided to assert some authority. We put them apart again but noticed that Merlin was having trouble standing. He was feeding ok, but we took him to the vet yesterday (incidentally this was the very first time I've ever been to a vet in my life – not sure how it's taken this long!)
The vet found him fairly unresponsive – but he didn't think he was in any pain. His best guess is that it a neurological problem possibly as the result of a stroke, eating something poisonous and/or he may be blind. Poor little guy. We just have to wait and see if he recovers. For now he's getting a lot of snuggling and we're keeping him separated from his brother for the time being.
So we're very glad to have him back but it's sad to see him like this.
In happier news, we discovered Kidtropolis in Richmond. A miniature city for kids – very cool. Zoe liked delivering all the mail best of all and Aly is REALLY hoping to get a job there. She can think of nothing better than making sure all the vegetables in the store are organized properly and that the x-rays from the hospital don't end up in the pizzeria!