Well… that's it. That's quite enough blogging for one lifetime. I've always been more of a fan of living than blogging and blogging for work this year just kind of pushed me over the edge.
I've been blogging since July 2002. That feels like a REALLY long time. Hey wait, 16 years IS a really long time.
The blog will hang around with the archived content and my Instagram feed.
Dani, Toryn, Colin, Nikki, Fabio, Allegra, Pete, and Hitomi joined us for a week or so of Christmas. The house was cozy (in fact we overflowed into a van in the driveway (sorry about that, Dani and Toryn!) It had been a couple of years since we'd all managed to get together so it was great to see everyone again.
We were treated to a (token gesture) white Christmas with some residual snow on the ground and a few flakes here and there 🙂
Nikki treated us all to Kurios by Cirque du Soleil which was a fantastic show. We fitted in many many board games including Codenames, Farkle, and Pandemic Rising Tide and a family climbing session where Zoe was fearless.
As for now, we're enjoying new year's eve playing board games, watching Swallows and Amazons and celebrating with Dani, Toryn and Colin.
My new year's resolution for this year is to only have one new year's resolution instead of the usual handful. The past two years I've done really well on my exercise new year's resolution right until about September each year. Third time lucky? My one and only resolution will be to do 30 minutes of exercise every day (my doctor seconds this resolution).
My other two resolutions from last year were flossing every day (success!) and posting a photo on Instagram every single day (only missed 1 or 2 days!).
Toby's job at the movie theatre has been going really well. He's pretty much been working 40 hour weeks for the past couple of weeks so that should buy him some bonus travel-time in Europe next year.
Zoe's French is coming along nicely – she's annoyed she's thinking in French accidentally from time to time.
Aly's grade 12 year is jam-packed. Between working, volunteering and schoolwork we rarely see her. When we do, I try to grab her for a hug knowing my days are numbered!
We're not sure what 2018 will bring. Maybe a change of scene? After all, we've been here 3 years and don't tend to stay still for long.
Now, as a last goodbye – some memories from the blog when I first started it in 2002….
Toby has learnt how to climb up on tables. Fortunately, he can't yet climb on the couch [when he's up there he loves to run along it]. Unfortunately, Aly kindly pulls all the cushions off the couch so he can get up there [at least it's not as far to fall and the cushions are already on the floor to catch him!]
Aly has decided to hit people (i thought she'd got over this when she was about 15 months old). She's now completely in a big bed. She now dances and sings (often with a plastic sausage for a microphone) to all the theme tunes she knows.
Aly's latest phrase is 'i mizz you' (i missed you) – usually if one of us is out of sight for more than a minute or so
Happy 21st birthday Daniel! 
Toby is finally coming to terms with wearing shoes but walking to the mailbox with him is proving tricky since he acts like a homing pigeon and we can only get him to walk TOWARDS the house.
From new year 2014….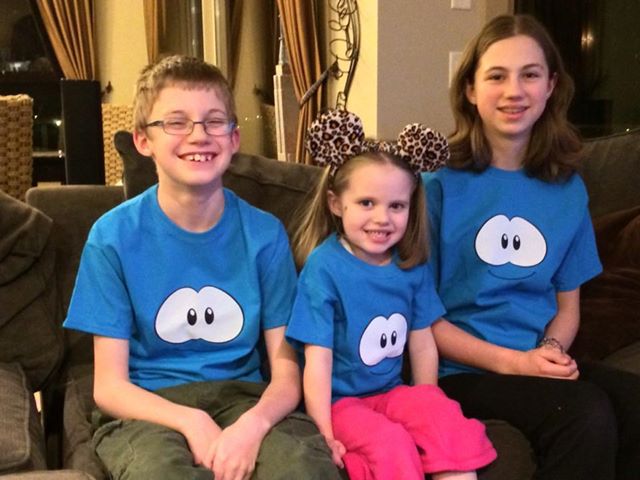 and an ode to the old website (kudos to my business partner, Sue, for bringing the site into this century!)